♥Zion - Bryce Canyon Hiking Trip♥
Begin the Fun journey and head to Las Vegas in the Friday evening after work or Saturday morning.

Early Arrival (Fri)
Please call your event Host Julia when you arrive and check in.
Hotel: Rio All-Suite Hotel & Casino (****)

Day 1 (Sat) Las Vegas - Zion
Please meet our Event Host in Venetian Hotel lobby at 9:00AM.
(Vegas-Zion Driving time: 2 h 35 min)
* Hiking - Canyon Overlook Trail.
* Hiking - Emerald Pool Trail.
* Overnight in Bryce Country Cabins, Utah.
* Cook a delicious meal, ending the day with wine and social.
Bryce Country Cabins:
4900-sq-foot cabin, patio with mountain views (1 King Bed, 5 Queen Beds, 3 Twin Bunk Beds and 1 Double Bunk Bed).
Only 4.8 miles to Bryce Canyon!

Day 2 (Sun) Bryce Canyon - Las Vegas
* Walk the trail of Bryce Canyon, the most beautiful canyon in the West!
* Hiking - Navajo Loop and Gueens Garden Trail.
* Arrive Las Vegas for a fun filled evening.
* Group Dinner (Optional)
Hotel: Rio All-Suite Hotel & Casino (****)

Late Departure (Mon)
Free day at your leisure.
Fly back to home with fantastic memories of our trip!

TRIP COST:
$298.00 (3 Nights: Fri, Sat & Sun or Sat, Sun & Mon)
Inclusions:
* 3 nights accommodations (Double Occupancy).
* Transportation via a van bus.
* Event Host.
* 1 Breakfast, 1 lunch and 1 dinner.
Exclusions:
* Air fares to Las Vegas.
* Optional Dinner at Las Vegas.
* Gas (Share at end of the trip).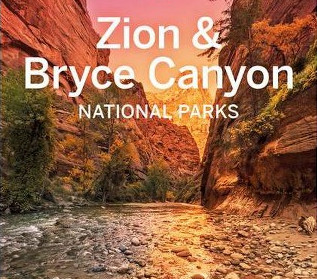 Powered by BosDates v3.1 by
BosDev
Copyright 2002-2003. All Rights Reserved